Into the new century and in 1900, Otley Show moved from Easter week to May. No shows were held during World War 1 and in 1933 it reverted back to a one day show with entries of 4,485 in 1936.
A Show was held in 1939 just prior to World War 2 but then again in the years from 1940-1945 no shows were held.
After the war, Otley Show was moved from the showground on Pool Road to the Otley Cattle Market site at Bridge End where it is held to this day.
In 1957, the 150
th
Otley Show was held and was visited by HRH Princess Royal, Mary. At this time, records indicate that the show had nearly 2,000 members.
In 1965, many pony exhibitors boycotted the show in protest of an 'American Rodeo' attraction.
Sadly in 1983, the Show had to be cancelled due to the waterlogged ground after an entire month of solid rain but in 1996, Otley Show celebrated 200 years of the Wharfedale Agricultural Society.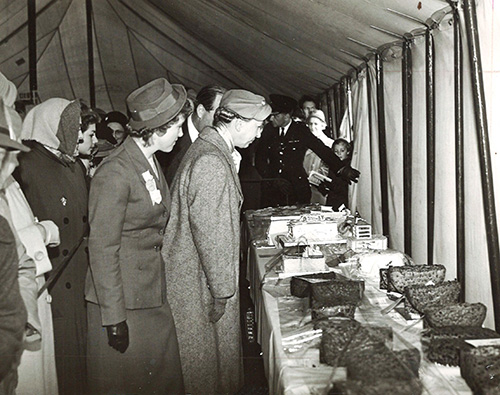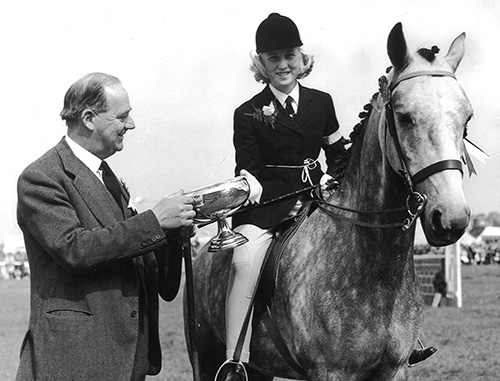 1957 HRH Princess Royal with Pat Lofthouse & 1961 Sir Kenneth Parkinson Presentation